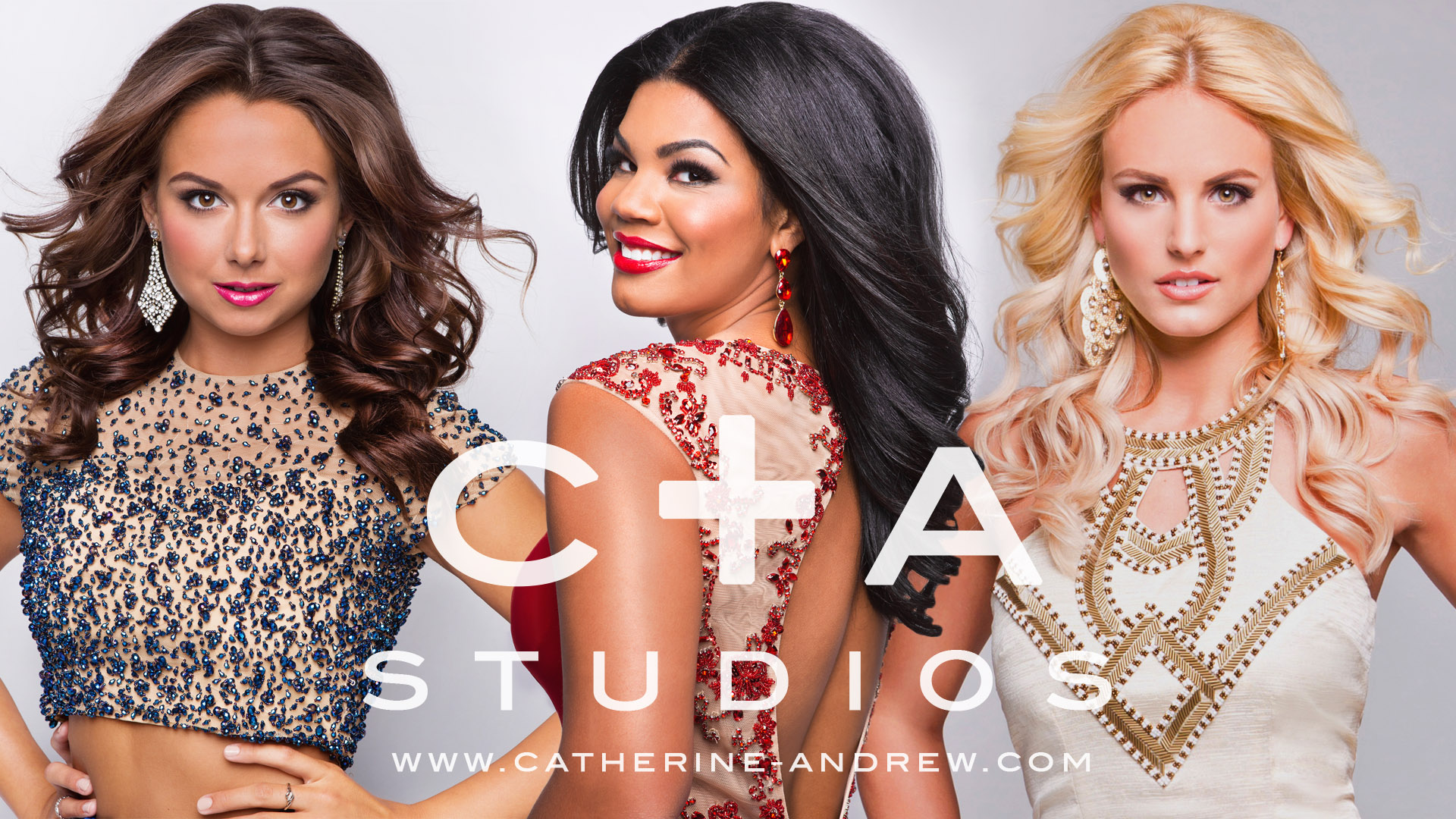 ABOUT CATHERINE + ANDREW STUDIOS
________________________________
With many years of experience capturing fashion forward editorial and celebrity beauty shots for clients all across the US, Catherine + Andrew Studios is also the Official Photography Studio for pageant systems such as the Miss Kentucky USA and Miss Kentucky Teen USA systems. As a professional portrait and pageant photography studio in Kentucky, Catherine + Andrew Studios provides full hair and makeup styling, wardrobe styling and retouching expertise. C + A Studios serves cities all across the US and brings to you the big city fashion influence and editorial flair that you seek. It is owned and run by principals Catherine Kung and Andrew Kung who consider Louisville, KY their home and have based their main studio and offices there.
Just wanted to say you guys CRUSHED IT this year! Best set yet 🙂
Emily Shornick
FANTASTIC! Thank you so much. Our head shots went online yesterday and people have been so complimentary of mine.
Morgan Jackson
Love, love, love them!! Thanks so much!!
Katie Himes
Thank you Andrew Kung for this incredible shot. An amazing gift you have.
Robyn Ford
Blair had so much fun! She loves her pictures and loved the shoot itself (maybe even more)! You all made her feel very special, as a mom I can't thank you and your wife enough for that!
Lisa Barker
OUR MISSION
_________________
Our mission is to ensure that we capture your beauty and personality in the most fashionable, modern and yet timeless way possible; to get you many useable portraits that will stand out to your audience and set you apart as a dynamic and memorable individual.
BOOK US NOW
______________________
Contact us to book your Pageant Portraits and Headshots, Dance Team Photoshoot or Senior Portrait Photoshoot Session!
Schedule by Email: info@catherine-andrew.com
Schedule by Phone: Andrew Kung – 502.219.2410
Website: www.catherine-andrew.com
Catherine + Andrew Studios   -   Louisville's Pageant Photography and Senior Portrait Studio   -   1201 Story Ave, STE 213, Louisville, KY 40206   -   Email:  info@catherine-andrew.com   -   Phone: 502.219.2410   www.catherine-andrew.com